Abid Abdulkhaliq BDS (London) – PRACTICE OWNER
Joined the practice in 1998
Abid qualified from St. Bartholomew's and The Royal London School of Medicine and Dentistry with Honours in 1997 and won the George Hankey prize in Oral Surgery for 'Outstanding Academic Achievement'.
"I joined Gidea Park Dental Practice as an associate dentist in 1998. From the first day I started, I really loved it here. Fourteen years later, in 2012, I was thrilled to take ownership of the practice after the previous owner retired. We are always moving forward, embracing the ever-changing world of dentistry and do our very best for our patients."
"As well as providing routine dental treatment, I have a keen interest in children's dentistry, cosmetic dentistry, air-polishing and teeth whitening."
"Apart from having so many delightful patients, one of our enduring strengths has been the stability of the staff throughout the years. A great number of us have been here for decades and as the practice has grown, we have taken on additional staff members. I believe I can say with some confidence that our more recent members of staff can look forward to a very long and happy future here."
"My patients tell me I am calm, kind, friendly and funny (in a humorous way)! I like to think those personality traits have helped many nervous patients become regular attendees. Aside from my clinical role, I enjoy reading and my wife is a super cook, so food for me is a guilty pleasure. For a number of years, I was the leader of a Scout Group which I really enjoyed."
"It gives me great pleasure to introduce the rest of the team I am extremely proud to lead"
Jonathan Worton BDS (London) P.G. Cert
(Aesthetic Dentistry)
GDC Registration Number: 228407
Associate Dentist – Joined the practice in 2013
Jonathan studied at both Cambridge and Oxford Universities before qualifying as a dentist in 2012 at Kings College London Dental institute. Following on from then, Jonathan undertook his vocational training in Essex where he was awarded a Deanery Audit Prize.
Prior to joining the practice, Jonathan worked in both hospital maxillofacial surgery and general dental practice. His interests include preventative dentistry, minimally invasive dentistry and treating nervous patients. His further training includes post-graduate qualifications in medical education, clinical education and aesthetic dentistry.
Jonathan spent several years as a clinical teacher at Guy's Dental Hospital where he examined undergraduate students as well as interviewing potential dental students. He is an examiner for the National Examination Board for Dental Nurses.
"I find treating nervous patients rewarding and make their visits as relaxed and comfortable as possible. My patients tell me I am a kind and caring dentist."
"Aside from my role as a dentist, I enjoy spending time maintaining my modern classic car and have an interest in most things MG-Rover."
Alex Tahalani BDS (London) P.G. Dip
(Implantology)
GDC registration Number: 82874
Associate Dentist – Joined the practice in 2011
Alex qualified at St. Bartholomew's and the Royal London School of Medicine and Dentistry in 2003 and went on to complete extensive training in cosmetic dentistry in the UK and internationally at the Hornbrook Institute in Chicago.
Alex has been involved in over 1000 implant cases and is dedicated to ensuring his patients receive the best possible care and treatment.
In addition to his clinical work, Alex is committed to advancing the field of implant dentistry. He runs training programs to teach UK dentists the art of implantology, lectures implant dentists globally, and mentors local dentists in the field of implants. He is also a valued member of the Straumann / Neodent teaching community, staying up-to-date with the latest advancements in implant dentistry.
"It is a great privilege to be able to transform the lives of many patients by reconstructing and enhancing their smiles and helping them to be much more comfortable with their appearance and able to eat confidently."
"My patients tell me I am very calm and have a reassuring presence as well as being an absolute perfectionist when it comes to implants. Even if you are a nervous patient, my hope is that you can enjoy visiting us."
"Aside from my clinical role at the practice. I love spending time with my family and we have a very lively, inquisitive little boy. We have a lot of fun pursuing his many interests together. When I get the opportunity, I hide in my studio for hours producing music."
Misbah Shahid Junaid BDS (Newcastle)
GDC registration number: 113017
Associate Dentist – Joined the practice in 2019
Misbah qualified from the University of Newcastle-Upon-Tyne in 2007 and worked in general practice for the following two years until relocating to London.
Misbah has completed numerous courses over the years to develop her skills in order to provide the most up to date and current procedures. She provides general dentistry and Invisalign cosmetic braces. Misbah is also experienced in cosmetic smile design including tooth-coloured restorations, crowns and veneers.
"Five years after qualifying, I set up a dental practice in Canary Wharf, developing it into a modern, thriving dental practice serving thousands of patients. I went on to sell it in 2017 in order to spend more time with my family and joined the practice as an additional member of the team in May 2019 and am enjoying every minute."
"Aside from my role as a dentist my life revolves around my three kids (four if you include my husband) who you will hear endless stories about!"
"I hope this gives you some idea of what you can expect when you come to see me. I aim to make sure that it is not your typical dental visit and like to think it's a lot more personable – the beginning of a trusting relationship. I love getting to know my patients, and making their dental experiences enjoyable ones. I love giving my patients the smile they aspire to have. The best part of my day is seeing my patients smile confidently after we have finished their treatment."
"If you ask my patients' they will tell you that I'm a relaxed and friendly dentist who likes to make you feel at ease."
Hollie Harris BDS (London)
GDC Registration Number: 265055
Associate Dentist – Joined the practice in 2022
Hollie qualified at Kings College London in 2016 having first studied Psychology at City University where she attained a BSc in 2011. In her final year she decided that dentistry was the career she wanted to pursue.
Hollie has worked in general practice as well as Guys Hospital and emergency clinics. She has also been an Educational Supervisor supporting and training newly qualified dentists in their first year after graduation.
"I find it rewarding treating anxious patients and to help them discover
that visiting the dentist doesn't have to be a negative experience.
"I enjoy going to courses to keep my knowledge up to date and provide the best treatment for my patients."
"I also enjoy cosmetic work and provide straightening services for patients using the InvisalignGo plus system as well as anti-wrinkle treatments."
"Aside from my role as a dentist I like to keep active by going to the gym, attempting half marathons and walking my French bulldog – Delilah."
We fully explain all the treatment options that may be suitable for you, then you can choose the right treatment for you
Our hygienist Lana, is friendly, kind and very gentle.
She is dedicated to help you prevent gum disease and make your hygiene visits comfortable
The hygienist role focuses on promoting good oral hygiene which saves teeth by preventing gum disease.
Be it a simple scale and polish or extensive gum disease treatment, they play a key role in keeping patients oral health in good condition.
Your dental hygienist is very likely to spot those very early signs of gum disease, much faster than you would at home.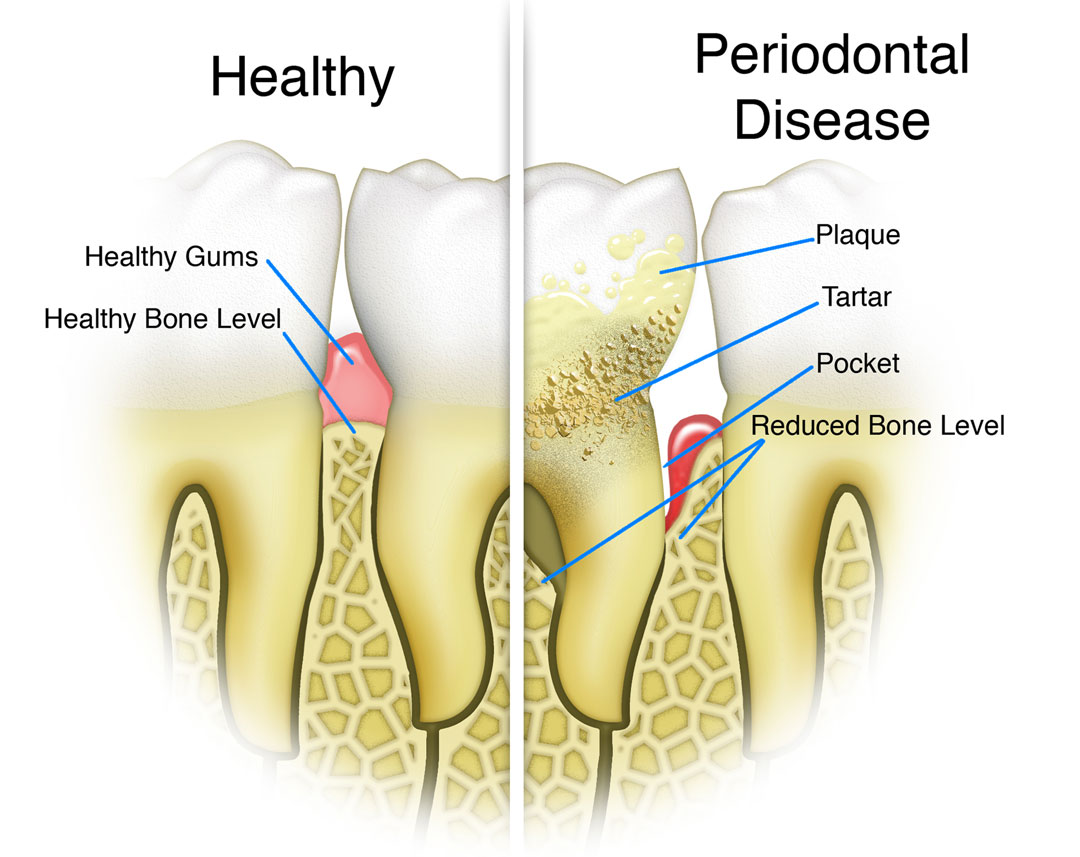 "As well as thoroughly cleaning teeth, we demonstrate the best way for patients to brush their teeth, recommending brushes that are suitable for them to use and how to clean between teeth successfully."
Hygienist – Svetlana Jemeljanova
GDC Registration Number: 219003
Joined the practice after qualifying as a hygienist from the University of Essex in 2015
Hygienists specialise in helping patients to look after their gums and teeth
One of us will probably be the first person you will either meet or speak to when you contact the practice. You can expect a very warm welcome and you will find us extremely efficient, friendly and helpful
Mandy Sampson – Joined the practice in 1997
"I first started visiting the practice as a patient with my mum and dad when I was about 3 years old."
"When I grew up, I started working here as a dental nurse in the 1970's before leaving to have children of my own. After a few years I re-joined the practice as a receptionist in 1997."
"The practice has always been a big part of my life."
"I really enjoy catching up with patients and hearing all their news."
Please let us know as soon as you can if you need to cancel your appointment
Dionne Hawkins – Head Receptionist – Joined in 2003
"I feel very lucky to have a job that I really enjoy and I take my role as Head Receptionist very seriously."
"Leading a great reception team has changed immensely over the years as the administration has increased substantially. As well as the routine day to day running of a very busy dental reception, we oversee digital communications, manage Denplan registrations and frequently answer lots of routine and sometimes quite complex treatment queries."
"No two days are ever the same on reception and I take great pride in recognising our patient's voices when they phone for appointments and they also recognise mine! It really is a very unique practice."
Susan Hodge – Joined the practice in 2012
"I was approached with the offer of working for the practice in 2012. I had never worked in a dental practice before. Dionne and Mandy were excellent teachers and are smashing to work with"
"As well as my reception duties, I arrange the artwork before any of the leaflets, posters and publications we display or hand out at the practice are printed."
"I really enjoy my job and enjoy helping patients."
Please phone us early if you need to see a dentist urgently
We will arrange your appointments and are more than happy to answer any questions you may have about your dental treatment
Our nurses are highly experienced and GDC registered
We ensure that patients are well cared for when visiting their dentist. We are friendly, kind, calm, efficient and passionate about making sure your dental treatment is carried out in clean and comfortable surroundings.
Lisa Doughty – Head Nurse – Joined the practice in 1990
GDC Registration Number 132764
"I quite often get asked how can I stay in the same job for over 30 years as it must be really boring? The job is many things, but never boring as each patient and their dental treatment is different. In surgery, throughout each day, things constantly change and as a nurse you are always keeping an eye on the patient and what the dentist will need next. It is such a rewarding job and although it may be hard to believe, we have a lot of fun with our patients, many actually look forward to seeing us and catching up with all the news."
"Implant treatment to replace missing teeth has been offered by Alex at the surgery for some years now. Implants are such a good choice when replacing missing teeth, whether it is just one or many. I really enjoy nursing with Alex and it is always very rewarding to see how happy patients are with the final results."
"It has always been lovely to welcome little ones when they first visit the practice and I have watched many of them grow up and start families of their own. We are very much a multi- generational family practice. Though some of our patients move away, many return for their regular check-ups, our furthest travel from France, Spain and Portugal. It really is a privilege that we have so many loyal patients."
"Just a few reasons why I love being part of this very special team."
Please talk to us if you are nervous you are not alone and we can help put you at ease
Emily Green – Joined the practice 2020
GDC Registration Number: 271832
"I usually work with Misbah who provides adult teeth- straightening. It is amazing how quickly the treatment starts to work and very exciting to see the difference when the treatment is finished. I love working with Alex as well, implant treatment is quite life-changing for many patients who have struggled to eat or cope with dentures.
"I love working here, every day is different – it's lovely getting to know our patients."
Joanna Palmer – Joined the practice in 2020
GDC Registration Number: 115785
"I moved to Havering a while ago and had been making the daily journey to Kent where I worked in a practice for 18 years and really enjoyed it there. The travelling there and back was gradually taking much longer so I responded to an advert for a dental nurse at this practice and was invited to join the team."
"Starting a new job after so long in my last one was really nerve-wracking. Everyone was really friendly, welcoming and helpful and in no time at all I felt one of the team."
"I generally nurse with Abid who has a really nice sense of
humour and is a pleasure to work with."
"I'm so pleased I made the decision to move – I love it here and certainly don't miss the journey at all."
We can answer any questions you may have about your dental treatment
Olivia Stevens –
Joined practice in 2021
GDC Registration Number: 289659
"I generally nurse with Hollie which I really enjoy. Most of the time we work with one dentist, occasionally we nurse for other dentists. They all have their own way of working and some offer different treatments so that keeps us on our toes."
"Hollie does facial aesthetic treatment which is really fascinating. It is lovely to see how pleased patients are once treatment is completed. It really does make people appear more youthful."
"Teeth straightening treatment also has an impressive impact with patients thrilled with the results."
Raluca Hodea –
Joined practice in 2022
GDC Registration Number: 251441
"I am the newest member of staff and am really enjoying working with the rest of the team who are highly skilled, friendly and helpful."
"I enjoy meeting patients every day, it is lovely to see so many patients who have been visiting the practice for years."
"I work with Jonathan which I enjoy very much, it is very easy to see why he is very popular with his patients."
We will help make your treatment as comfortable as possible
Debbie Malham Practice Manager / Nurse
Joined the practice in 1990
GDC Registration Number: 132760
"I started working at the practice as a dental nurse and like many of us here, I certainly didn't envisage still being here all these years later."
"I have had the privilege of working for three exceptional owners of the practice, two that retired and now Abid. Each of them progressively moving the practice forward, always looking to improve the way we deliver treatments and to do our very best for our patients."
"Having that ethos has been motivational and inspiring. There has never been an, us and them with any of the dentists here, just a team that is seamlessly integrated. The staff views and suggestions to improve the practice have always been welcomed and encouraged."
"In 2014 I was asked to share the management role with Joan. Although a little daunting to begin with, I haven't looked back and relish the challenges every day. Now I mainly concentrate on the management side of the job. I have kept up my GDC registration as a dental nurse as I cover sickness and holidays when needed, I enjoy nursing immensely and am a keen multi-tasker."
"My role is very rewarding and I must say the whole team are a credit to themselves and an absolute joy to work with."
"I am always contactable if patients have any queries or concerns."
Our 'out of hours' emergency service operates 365 days a year, including weekends and bank holidays
Joan Goodfellow – Practice Manager
Joined the practice in 1972
"I started working at the practice as a dental nurse in 1972, three months after the practice moved from Squirrels Heath Road to this purpose-built premises in Gidea Park."
"I left in 1975 when I married and moved to Holland for two years. I then re-joined the practice as the manager after having my three children in 1986. There were just two dentists, two nurses and a receptionist when I started; currently we have seventeen staff as the practice has grown substantially."
"Sadly in 2021, due to family circumstances, it became necessary for me to give up working at the practice. I have, however, been lucky enough to be able to continue to do bits and pieces in the background
from home."
"I absolutely love my job and always have. I am both proud and grateful to still be part of a fantastic dental team whose priority is to provide our patients with excellent care."
Debbie Malham Practice Manager / Nurse
Joined the practice in 1990
GDC Registration Number: 132760
"I started working at the practice as a dental nurse and like many of us here, I certainly didn't envisage still being here all these years later."
"I have had the privilege of working for three exceptional owners of the practice, two that retired and now Abid. Each of them progressively moving the practice forward, always looking to improve the way we deliver treatments and to do our very best for our patients."
"Having that ethos has been motivational and inspiring. There has never been an, us and them with any of the dentists here, just a team that is seamlessly integrated. The staff views and suggestions to improve the practice have always been welcomed and encouraged."
"In 2014 I was asked to share the management role with Joan. Although a little daunting to begin with, I haven't looked back and relish the challenges every day. Now I mainly concentrate on the management side of the job. I have kept up my GDC registration as a dental nurse as I cover sickness and holidays when needed, I enjoy nursing immensely and am a keen multi-tasker."
"My role is very rewarding and I must say the whole team are a credit to themselves and an absolute joy to work with."
"I am always contactable if patients have any queries or concerns."
Joan Goodfellow – Practice Manager
Joined the practice in 1972
"I started working at the practice as a dental nurse in 1972, three months after the practice moved from Squirrels Heath Road to this purpose-built premises in Gidea Park."
"I left in 1975 when I married and moved to Holland for two years. I then re-joined the practice as the manager after having my three children in 1986. There were just two dentists, two nurses and a receptionist when I started; currently we have seventeen staff as the practice has grown substantially."
"Sadly in 2021, due to family circumstances, it became necessary for me to give up working at the practice. I have, however, been lucky enough to be able to continue to do bits and pieces in the background
from home."
"I absolutely love my job and always have. I am both proud and grateful to still be part of a fantastic dental team whose priority is to provide our patients with excellent care."
We always look forward to hearing any suggestions our patients may have about how we can improve our service to make your visits the best experience